How to Effectively Use Color in Your Midcentury Home
Using color in your midcentury space does not have to be daunting. Let an interior designer help you decide what colors your midcentury home or office needs. A little commitment, or a lot, it's going to be fun!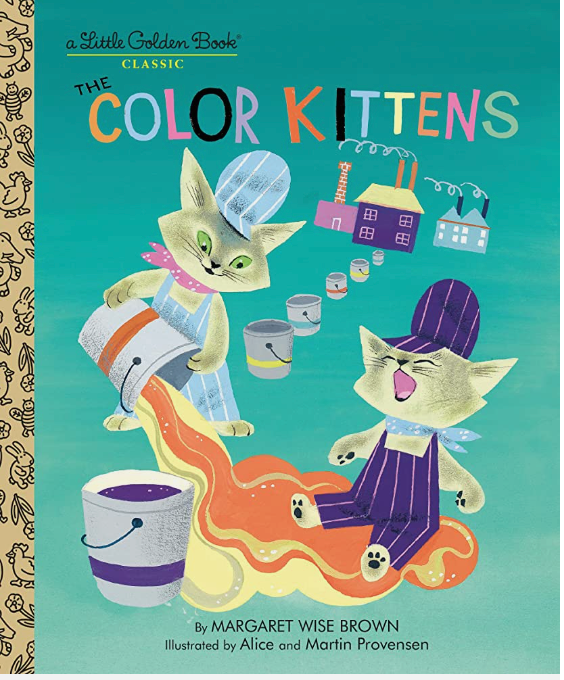 The Back Story on Color
If you're new to our page, you might not know we are a sister-act here, a fact relevant to the next statement: It's probably not a coincidence that one of our favorite, and most read, books growing up was The Color Kittens by Margaret Wise Brown. If you're not familiar with the story, or if it's been minute since you perused it's pages, it's most simply about Hush and Brush and the pure joy they take in color! But more than that, it teaches us that creativity has no limits or rules. They were touting the "no mistakes, only happy accidents" message Bob Ross made popular years later. If you have forgotten about the joy of color, or need some inspiration for adding it back in your midcentury space, read on!
Red
The color of intense emotions: you probably either love it or hate it. As the color of passion, it's a great way to draw your attention to a detail of the room you'd like to highlight. Like the power of the perfect red lip, it definitely needs saturation, so once you find your perfect shade, go for it! In midcentury design, you will often see it complemented with black, teal, mustard or shades of green.
Orange
In color theory, orange combines the warmth of red and the sunny disposition of yellow. Like gathering around a glowing campfire, orange will encourage creative energy and the wish to congregate and socialize. Want to bring people together? Try it in a breakfast nook, office conference room, living room, or classroom. If you've met Elin, you can understand why her favorite color is orange. She's friendly, optimistic, creative, and bold. The living room below is one of her favorite spaces because is balances the power of orange with the calm of turquoise. Other great pairings for a midcentury space would include shades of brown, earthy greens, yellow and slate.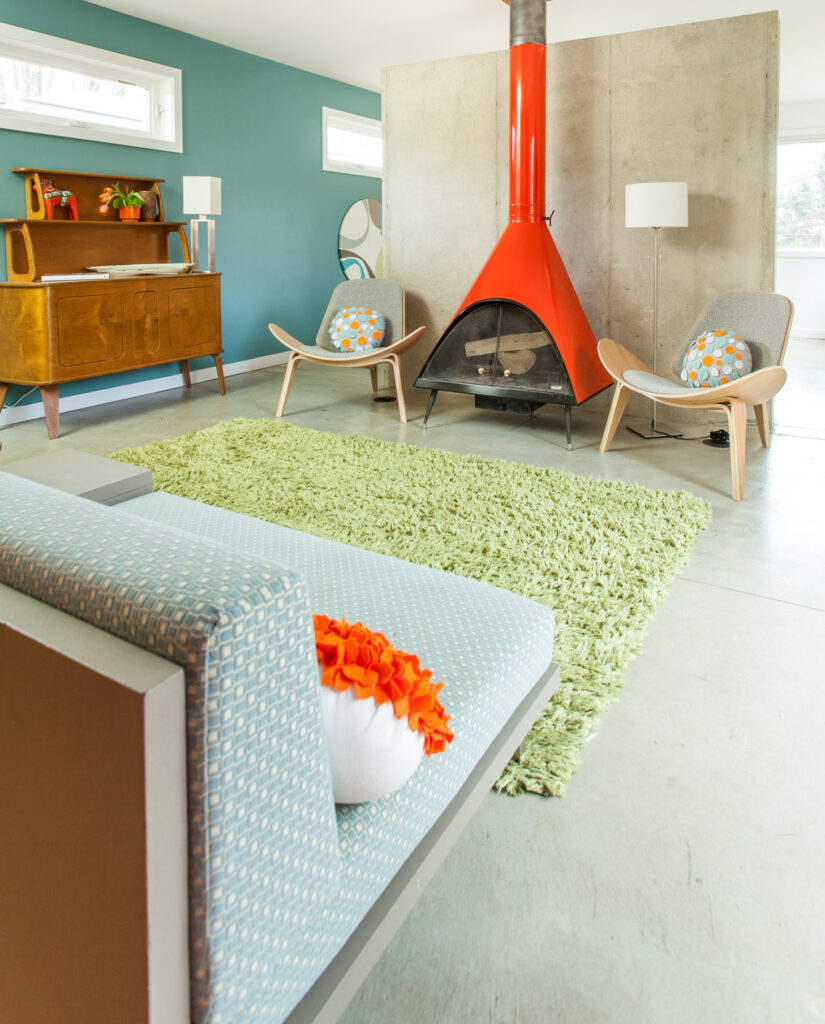 Yellow
Like a bright sun on a child's drawing, yellow is playful and happy. If you want to radiate energy, think yellow. In the MCM space, yellow pairs exceptionally well with walnut whether it be upholstery or wall color. Gold, lemon, mustard, and chartreuse are all easy to incorporate in MCM design. For a vibrant, natural vibe, mix it with a fresh green. Want that mellow yellow 70's vibe? Look for words like rich brown and pecan. And if you bask in it, go all in with a monochromatic look like this!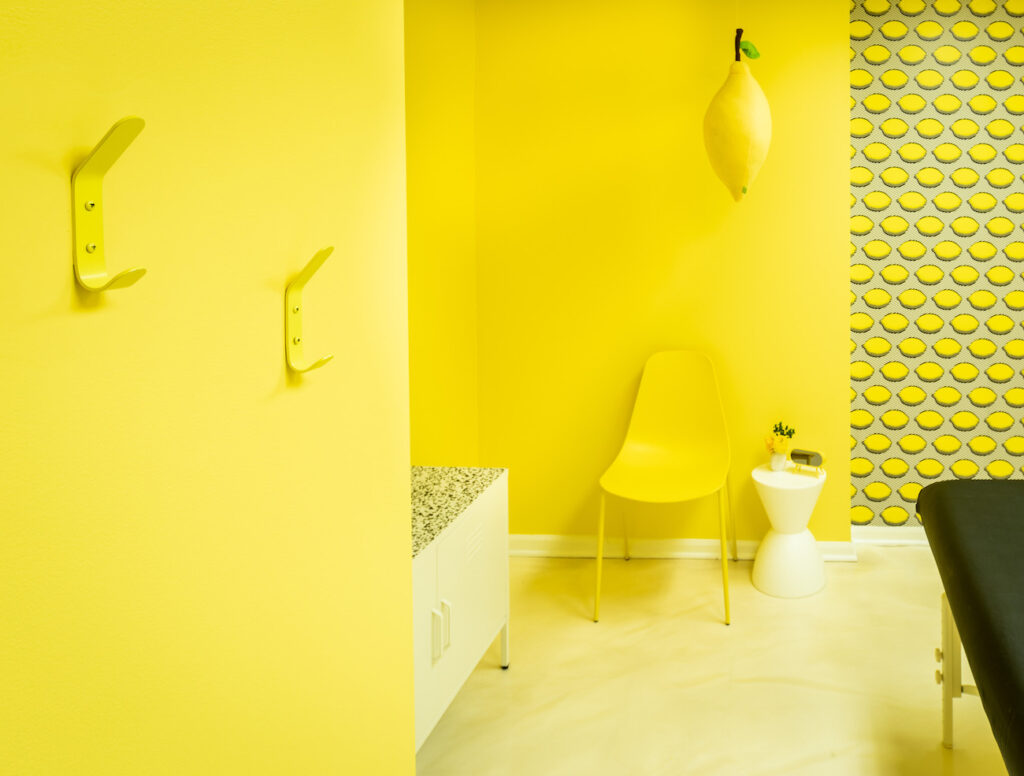 Green
All you need is a green thumb to add this color to your midcentury home. Since the MCM home is usually full of clean lines, try adding some geometric shaped plants to complete the look. We personally love Snake plants, Chinese Money plants and succulents. If you'd like more ideas, Atomic Ranch online has several articles on houseplants.
Or maybe you're like us and can't keep a plant alive… bring in the outdoor feeling with green decor. We all know the mid-century shade of avocado, but have a look at mint, moss, seaweed, pine and seafoam. Yes, all shades found in nature! And just like in nature, they look especially beautiful when layered together. Definitely an easy way to create your indoor oasis.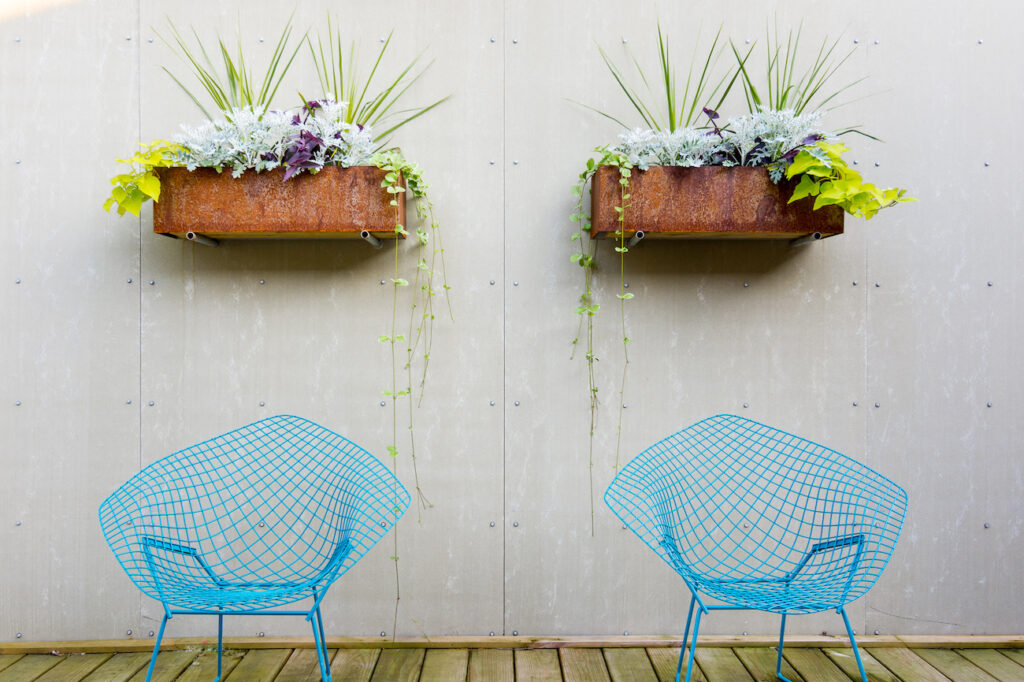 Blue
If you picture blue in the vintage midcentury home, you're most likely picturing the baby blue of a bathroom tile or tub. Also called powder blue, this term comes from the powdered cobalt glass used in various early dyieng methods. In this kitchen renovation, Elin used the clarity of cobalt to complement the vibrant chartreuse stools. Shades of teal are very popular in MCM design and easily pair with other earthy colors.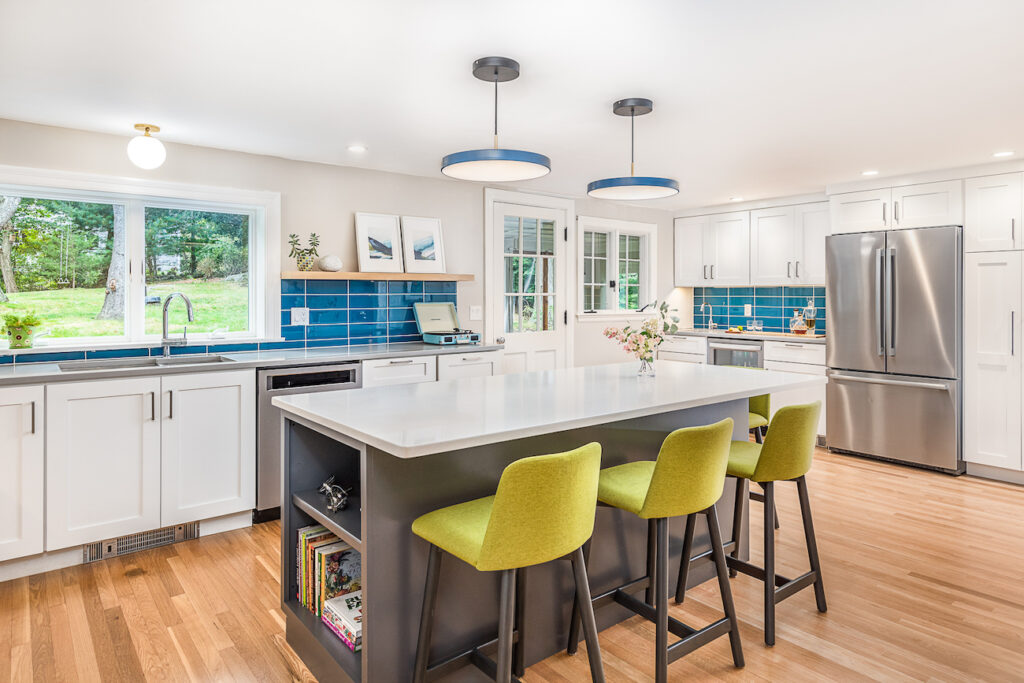 Purple
You probably won't see purple on a list of traditional midcentury colors, but as we said in the beginning: If it brings you joy, it can work. If you love purple, try shades of plum.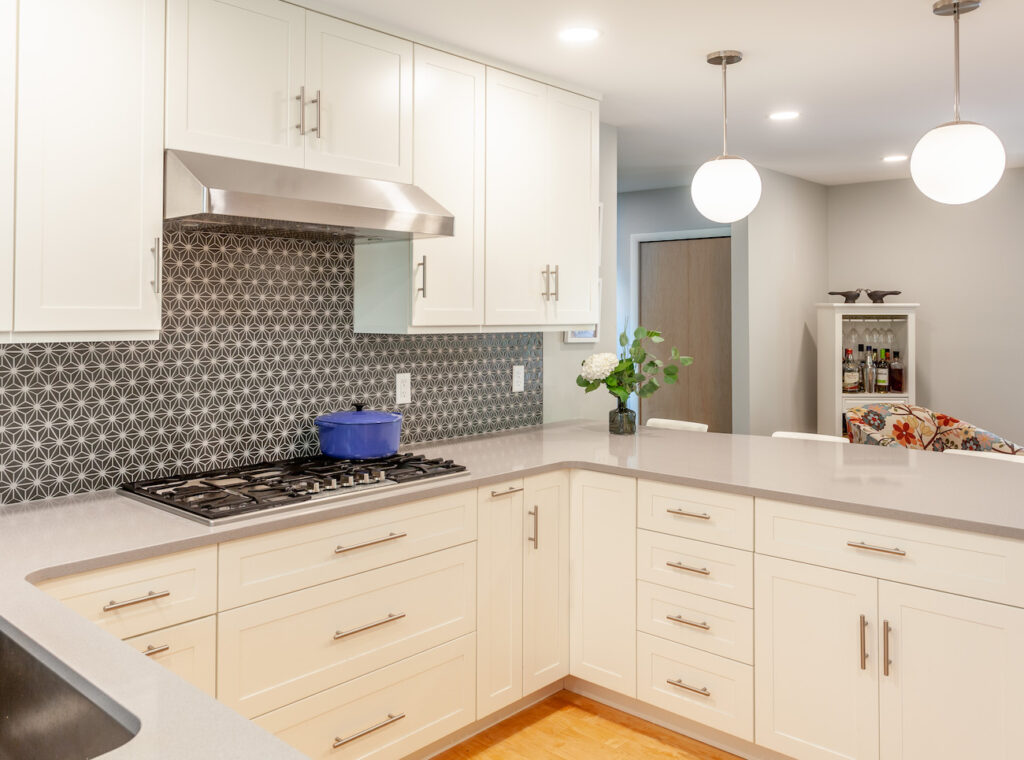 Commitment Issues?
Have you looked at all the Pinterest pages, Instagram inspo pics, and still can't decide on a color? Try an accessory like the Le Creuset in this neutral kitchen. You'll have a chance to sit with it for a bit and decide if it's really you. Or when in doubt, go for the whole rainbow and call it a day!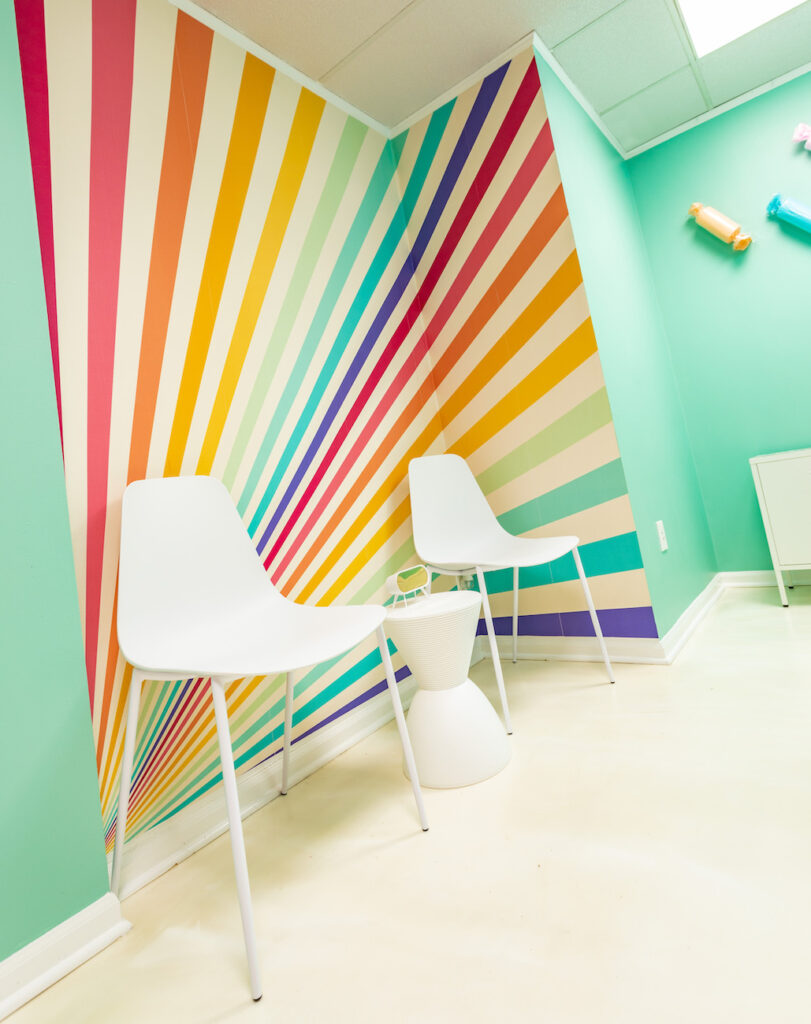 Need help using color in your Midcentury space?
Does your space need a refresh? We speak the language of color and can help you bring energy back into your home.
Or take a look at our Projects page to see what we can do!