Have you considered hiring an interior designer, but aren't sure what to expect? As you know, any business is always a reflection of the person or persons who run it. For that reason, we can't tell you on what you'll experience with other designers, but we love sharing how we do things at Exactly. Remodeling or redesigning your space, whether it be commercial or residential, is a very personal experience. You should know what to expect and you should like the people you're going to be working with. We are just as passionate about building relationships as we are about design. With that said, let's get into the process of this midcentury modern kitchen renovation.
Since design it a visual art, you probably found your way here through visual media like Instagram or Atomic Ranch magazine. Or maybe you're discovering Midcentury Modern and still figuring out your style. In that case, we definitely recommend a stop by our MCM style quiz-we'll be sure to put a link at the bottom for you.
But however you found us, it's probably safe to say you're like us and did some "style stalking." You know, browse the Instagram feed, read the articles, maybe check out the client testimonials – all important things to see if it's a style match. So what now?
Reach out!
All good relationships start with a conversation! You can easily submit your information directly from Instagram or on the website. It's never too early to start the conversation-in fact, the earlier the better. We will ask you a few things like where you're located (but, no worries, we work remotely, too) and what type of project you're thinking of. If its's a good fit for all, we'll set up a consultation.
The Consultation
Pretty simple here. We'll take a tour of your space with you, either in person or virtually, and discuss what is is you're wishing to do. This is where we talk style; what you like, what you don't. Maybe you have some special items you want to work into the design. This is basically a brainstorming session to see if you want to move forward. If so…
The Agreement
Here we cover the formalities. We will provide you with a proposal outlining the scope of the project as discussed, including the cost of the design and services involved. You'll need to sign a service agreement and provide the initial deposit for design fees.
Measurements and Photography
Once the agreement is signed, things start moving! We will need to take measurements and those fun "before" shots. If the project will involve contractors, this is where they come in to evaluate and estimate.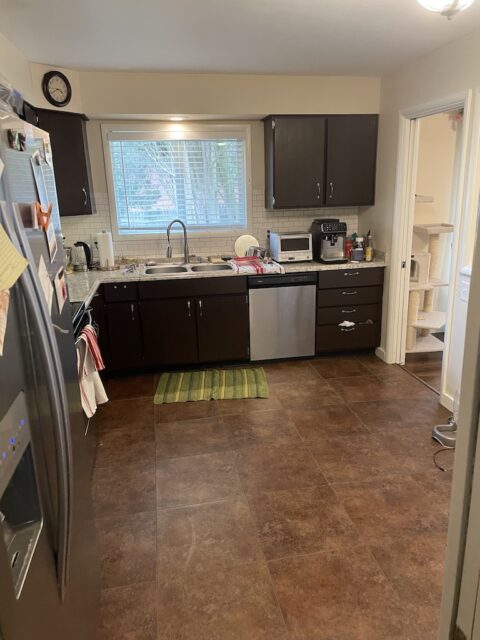 Design
Nothing for you to do but sit back and relax. Working with all that information we've gathered, we will come up with a new look for your space. It will be presented to you in the form of a mood board, so you can see how it could all come together. If there are any renovations involved, a floor plan and renderings will also be created. After you've had a chance to review the design, we'll come back together(usually through email) to make any modifications you want. When the design is finalized, you'll receive a price for the project and a design proposal.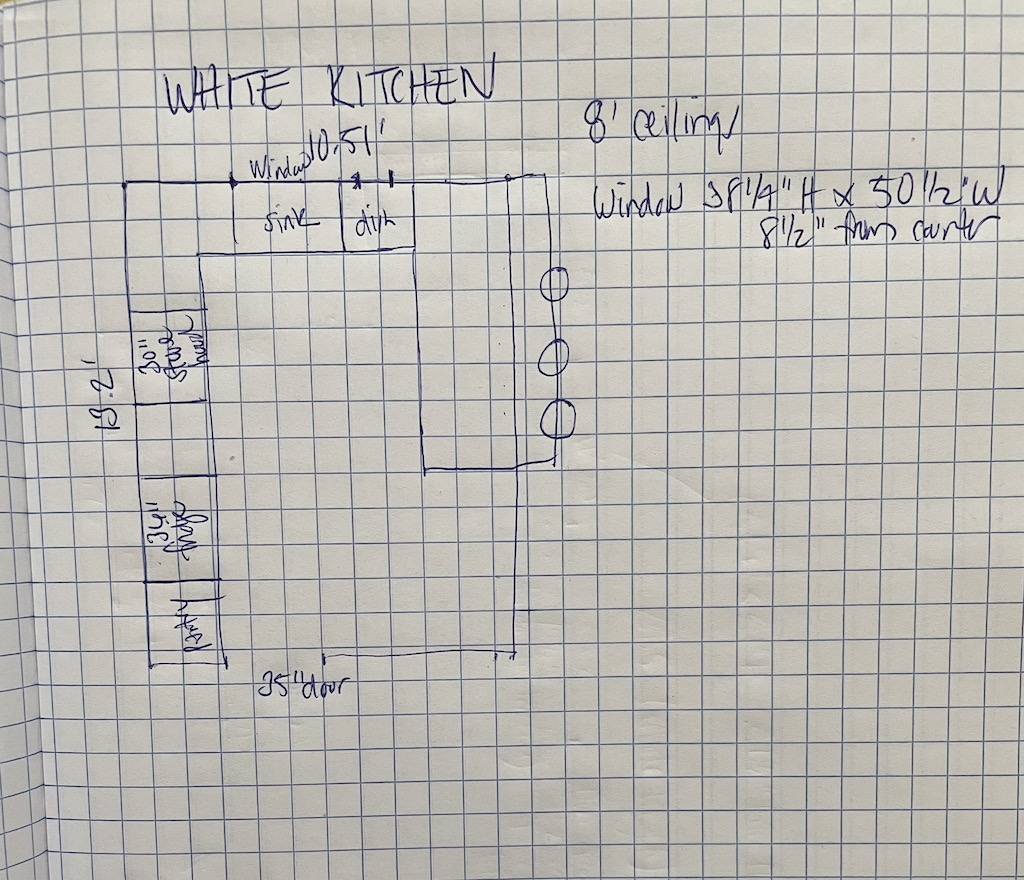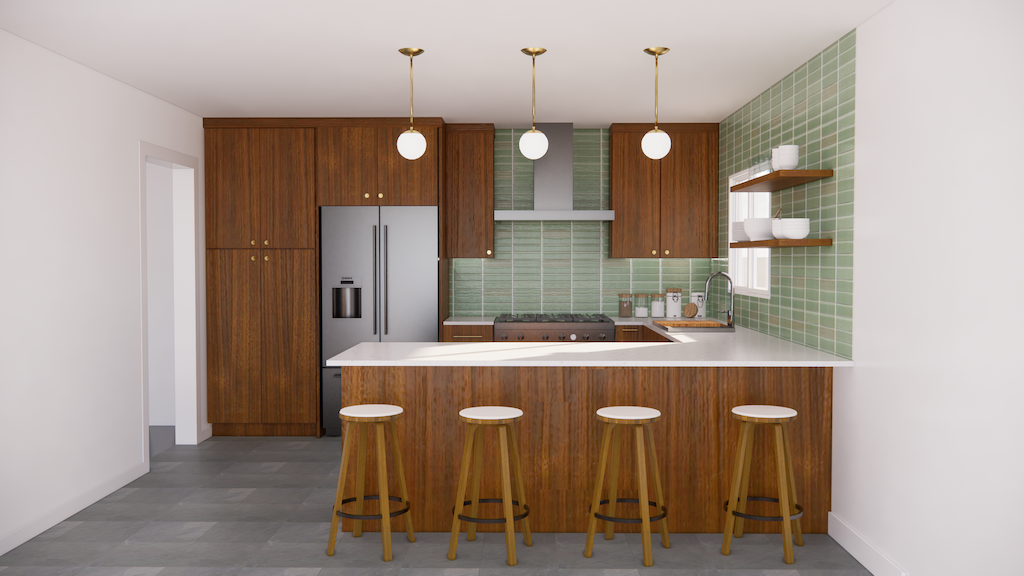 Approval/Ordering
All items included in your design will be priced and sent to you for approval. After payment is received, all items will be ordered and services scheduled. And now comes the fun part!
Installation
Most furniture and other items will come directly to your door. We do our best to give you an idea of when things will be arriving so you can keep your eye out for them. A project that requires a general contractor for renovations will include a timeline, and we will make sure to always be available to communicate both with you and the contractor. If you happen to be in Michigan, we have contractors and subcontractors we work with regularly, but if your'e out of town, we will gladly work with contractors of your choosing. For local projects, we might bring smaller accessory items over the day of installation.
Photoshoot
It's time to show off your house! Leaving you with magazine-ready photos of your new space is a celebration. It also allows us the chance to build a beautiful portfolio for our business and are always grateful for this last step.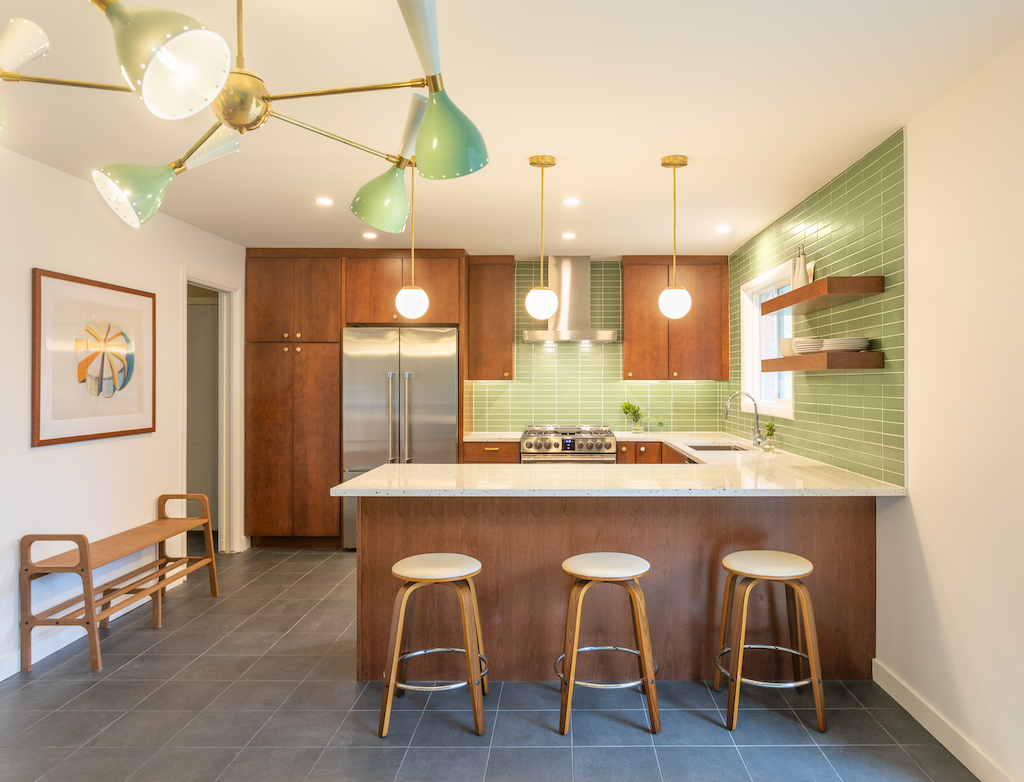 Your Next Project
Do you love Midcentury design and need some inspiration? Head over to our projects page and browse all those great photoshoots. If you want more before-and-after shots, find us on Instagram @exactlydesigns. We are always adding not only Exactly. designs to our Instagram, but also beautiful midcentury modern images that we find inspiring. Keep those comments coming. We love to hear from you!