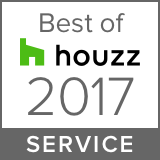 DESIGN CONSULTATION
When I come to your home or business for a design consultation these are the things we will chat about:
determine goals for design
recommend furniture arrangement, positioning and style
color guidance
advise flooring, window treatments, textiles
one and a half hour in-home consultation – $150
Additional design services are available on an hourly basis at $125/hr.
---
DESIGN
Design services are available for whatever phase you are experiencing in your home. You might have just recently moved in and don't know where to start in making it feel like your own. You may need help visualizing where your own furniture should go, or you may want help redesigning a room or two. Perhaps you have been living in your home for years and want an update or fresh start. We can start the process with an in-home consultation and continue working together on an hourly basis. I can assist a little or a lot- it's up to you.
Not sure if you need interior design services? Give me a call at 734.262.1363 or send an email to elin@exactlydesigns.com to discuss your project.
---
E-DESIGN
If you live a bit too far away for me to see you, design services are available virtually. Send me a few photos of your space and I can provide you with design guidance. Online design guidance is offered in 1/2 hour increments at $125/hr. We can communicate via phone, email and/or Skype.
---
COLOR
Interior: Whether you are choosing colors for the first time in your new home, or have tired of the ones you have been living with for a while, I can help you bring life to your space. Colors bring flavor and feeling to a room. I can help you determine the perfect hue or color group for your environment.
Exterior: The color of the outside of your home is one of the first impressions you make. You tell the outside world a bit about yourself and what is to come when you step inside. I can help guide you in choosing the exterior color base and accent colors.
---
STYLING
It may be that you need help choosing accessories for your home. Pillows, throws, vases, art. I can create combinations that add the final touches to a room. The details of a room bring it all together. I'm happy to shop for you or assist in combining what you already own.
---
STAGING
What is staging? Decorating homes to sell quickly for top dollar.
Why does home staging work? Homebuyers buy on emotion. Based on the fact that the home feels good, buyers are able to connect with the space. Many homebuyers do not have enough imagination to look past disorganized, crowded rooms. Staging removes distraction. Staging creates an environment that home buyers can see themselves moving into right away. The home that is staged has an advantage over homes not staged. The ideal look has been achieved.
---
STAGING CONSULTATION
general walk-through of entire home, inside and out (get a sense of rooms, furniture and accessories)
walk back through each room and discuss recommended changes in detail
provide Room-by-Room Checklist (making notes as we walk through each room) of tasks needed to complete
prioritize the list of tasks
staging
rearranging (furniture, accessories and art)
adding (new furniture, accessories and art)
de-cluttering (packing, disposal, donations, storage)
cleaning and organizing
minor renovations and repairs
shopping for accessories needed to complete each room
two hour in-home consultation – $200 – providing a complete list of tasks to carry out
Additional staging services (completing tasks on after consultation) are available on an hourly basis of $75/hour.